One of the main successes of a marketing plan for a startup rests on its approach to marketing. Unfortunately, there are so many ways to implement a marketing plan and so little time to capture the attention, let alone the trust of your ideal audience. So remember, it's all in the planning! You want to ensure that you've got your marketing strategy for a startup in line because you'll change it a few times as you grow.
In this article, we will present a tried-and-tested approach that is typically rolled out by a step-by-step process over 18 months. We want to help you with your dedicated marketing plan so your startup can skyrocket and grow in the right direction.
Step 1: Strategically Position the Business (the foundation)

Every successful startup launch program deploys strategic positioning to include the early adopters. Positioning determines the direction you will be traveling for at least a year. It's important to make sure you're on the right path.
First, define the category within which your product/service exists and who will benefit from it. You want to truly understand who your audience is and not just what you might think it is. This is an integral part of your startup marketing strategy. You want to stay as customer-focused as possible. Map out your ideal customer segments, such as their pains, gains, and challenges. When you can work with your small team of dedicated employees that handle marketing or sales, you can craft the right Value Proposition for each audience.
A great resource for this is the Business Model Canvas and Value Proposition Canvas, along with the Value Proposition Design Book by the folks at Strategyzer (Alan Smith, Alexander Osterwalder, Gregory Bernarda, Trish Papadakos, and Yves Pigneur). This book will help you understand what it takes to position yourself strategically for success. Make sure you walk out of step 1 with a happy face because now you know who you genuinely cater to for your business.
Step 2: Develop a Memorable Brand (the personification)

Branding is more important than ever before in this marketing-saturated world we currently live in. When developing a memorable brand, make sure you are strategizing through your roots. Showcase where your brand is coming from and what they are focusing on. Outline why your startup exists, its purpose, and why it work. You should already be halfway there because of step 1.
After many hours of research and trial-and-error, you should walk out with a few examples you are happy with. You want your brand name, URL, and website to match the same brand name.
You want to make your brand memorable; always keep that in mind. Mental availability is essential for driving brand recognition and purchase behavior. The brand that gets remembered is the brand that gets bought.
Step 3: Set up a Web Presence (the campaign headquarters)

In this digital age of social media and marketing, your website presence and startup marketing plan are more crucial and complicated than ever. Web presence no longer requires having just a functional website; you need a sophisticated website that performs multiple roles. Think of your website as a home base for your ideal customers rather than a simple showcase of useless information. This should be the hub of your startup marketing strategy.
Adding components to your website only increases the likelihood of reaching your potential audience, leading today's marketers to implement content-rich and customer-centered written content. You want to utilize social media with a dynamic Facebook, LinkedIn, and Twitter page at a minimum for all your content to be showcased to readers worldwide. You'll be surprised at how many business decision-makers are on social media. Depending on your business, some also develop their own Web apps, Facebook apps, iPhone apps, and more, but all carry social platforms and utilize their website to the fullest potential.
Having a web presence will get your website seen above your competitors and is crucial for your startup marketing plan. Most who don't embrace change will fall behind in the technology race. With businesses switching to a digital presence now, it's only a matter of time till your digital presence will need an uplift, but that's down the road.
Quick Tip: Get your web presence correct before you launch or relaunch! The design of a business or website is crucial now, more than ever, and it communicates and serves as eye candy. What will make your website flourish is content and resources. Site content should be embedded with the most relevant SEO keywords and clear visual elements. Search Engine Optimization is the key to getting your content seen by your ideal customers. With the never-ending onslaught of mobile devices, be sure that your website is fully responsive.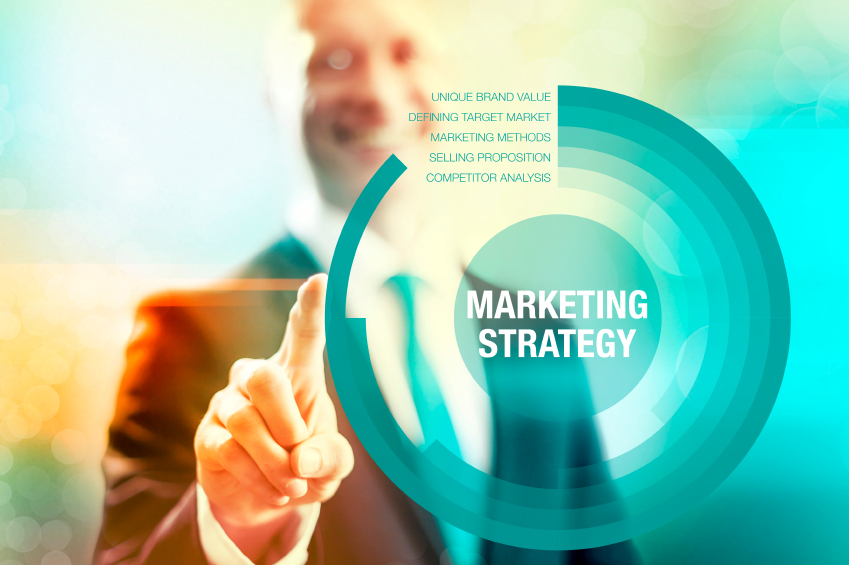 Step 4: Build an Inbound Strategy (the crowd-pleasing act)
Blog Marketing

Few businesses these days can get by without successful written content. Quality content is the core of a modern marketing strategy for a startup. It should reinforce the company's strategy and brand purpose, promote its product/service category, define credentials, build trust, and show how they are the thought leader of the industry. Promoting written content on social media is critical to getting the most mileage out of your piece.

Your startup's blog is your marketing frontman. Your startup's website blog section should be set up correctly, designed professionally, and managed well. Thoughtful content strategies need to be developed, writers appointed, guest programs implemented, and content carefully planned and produced. You can even do infographics, videos, and testimonials as content, but written content is always one of the most effective forms of reaching your ideal customers.

Don't forget to add a Call-to-Action at the end of your written content pieces. You want your reader to want more information about their challenges and how your solutions could be the answer.

Videos and Guerrilla Marketing

Both B2B and B2C startups can gain a lot by implementing video and guerrilla marketing programs in the right way. These tactics can increase awareness and word-of-mouth. They should be strategically produced and put into play without going overboard. Doing so too fast or the wrong way can cause this method to backfire for your business.

Videos and guerrilla activities rely on original ideas, content, relevance, and production. Some of the highest-viewed videos cost next to nothing to produce. Get creative and remember that good humor almost always works.

SEO and Link-building

SEO and link-building initiatives must be applied to ensure your website, blog, and social media marketing activities have a strong technical infrastructure. This ensures that search engines effectively process your content for maximum exposure to your audience.

A smart link building strategy should be closely orchestrated with digital PR and a social media marketing program. Keywords are important. Research them, develop them, expand upon them, and let them help drive your content with your startup marketing strategy.

Quick Tip: Proper keyword research and strategy is essential when starting. Implementing content without proper direction will cost you lost time, energy, and money. Working with a certified Inbound Marketing group (like ourselves) will allow you to create these strategies, expedite the process, and get the components in place for successful content. It typically takes a whole team to finish the process of content marketing for a business of any size.

Once you've established your startup's brand and are creating steady content, you're in a better position to develop an effective Outbound Marketing (advertising) program.
Step 5: Build with The Right Outbound Strategy
Online Advertising (PPC)

With the previous steps implemented, you've created a robust and cost-effective launch program for your startup's marketing. Once you implement this and begin running the program, be ready to always update your current strategy and enhance it. This is what this step is all about—kicking off an online Outbound (advertising) program. Outbound has generally been annoying with customers in this digital age and is hard to measure. With the right outbound efforts, make sure you guide your ideal customer to your content.

A Google AdWords program (pay-per-click) is typically the best place to start. It can be cost-effective, flexible, and highly scalable if you harness it well. Other search engines ad networks like Yahoo/Bing, Facebook Ads, and other strategic banner campaigns can also be considered. Facebook and LinkedIn ads are beneficial for social media outbound marketing efforts.

Strategic PR

Public Relations has changed a lot over the years, and like everything, it's gone digital. To stand out as a business, you need to be even more strategic than previous businesses were in the past.

Once your brand and service are well-established, developing PR initiatives to strategically drive events, high-profile awareness campaigns with big media, and high-impact events becomes practical. This allows you to build brand recognition with the right audiences. Putting your web presence and content in place helps make this even more impactful, as people can stay engaged with your brand.

Taking advantage of exposure to audiences in relevant media, critical conferences, and eventually, radio and TV can offer you valuable visibility when appropriate. The only setback with Television is the cost factor for the time you're given.

Crowdsourcing Campaigns

Crowdsourced campaigns have become another tool in the social marketing toolkit. Both early-stage startups and large companies are tapping into the power of people for contest-based campaign ideas and viral content marketing development.

You can also use crowdsourcing for cost-business development, market research, opinion gathering, customer service support, and more.

Speaking and Briefing

After establishing your reputation and awareness, a targeted speaking and analyst/media briefing program should be created to ensure that your brand stays top-of-mind and is relevant. Try speaking at other conferences within the same industry; you'll be surprised at how many like-minded individuals you could benefit from. You might discover your startup marketing plan may be missing a few things here and there.
The Big Takeaway

Always remember, a well-developed business model, brand, web presence, and content and marketing strategy for a startup are the basis for impacting your overall direction of the business.

The steps we covered detail the proven order that successful startups take as they mature into steady businesses. Following this marketing plan for startup growth when launching your startup (after Series A/B funding) will help ensure the best possible opportunity for success.

If you want to learn more about leveraging the best marketing plan for a startup, feel free to grab our complimentary eBook: The Ultimate Startup Marketing QuickStart Guide for Startups with Series A or B Funding.

If you have any questions about how to get started with an Inbound Strategy to grow your startup, don't be shy. Reserve a time to speak with us today!

We're here to help.