If you've been on the prowl to learn more about digital marketing statistics 2019, you've come to the right place.
Since digital marketing is constantly evolving, so should our knowledge as marketers. No matter your marketing goals, gaining insight to support your cause is a necessity. 2019 looks to be the year of content-based marketing for businesses of all sizes.
Here are the digital marketing statistics 2019 you don't want to miss!
Content Marketing Stats 2019
As of July 2018, 52.95% of people use Mobile compared to 43.11% on desktop worldwide.
Mobile users are still on the rise! Whether a digital surfer or consumer, your mobile phone follows you wherever you go, so it makes sense that more and more people prefer mobile over desktop when it comes to content.
53% of marketers say blogging is their top content marketing priority.
When it comes to content marketing, blogging still is still one of the strongest forms. There has been a number of blogs emerging within the past year and seems to still be on the rise.
70% of marketers lack a consistent or integrated content strategy
Before you can put all the moving pieces together, you need a strategy in place. This is alarming, due to the fact that marketers are going in blindly (so to speak), when it comes to creating quality content.
The most successful marketers spend 40% of their total marketing budget on content marketing. The average for all respondents is 26%.
We all know how important budgeting is to our business. What we don't know is how important budgeting for content marketing can be to our business.
89% of marketers ranked improving the ability to measure and analyze marketing impact as a top priority.
Receiving analytics is not all complicated. Registering the impact from your analytics and being able to set forth and become proactive in capitalizing on those insights is an important factor that is generally looked over.
Content marketing revenue will exceed $300 billion by 2019.
This is huge! Literally! The number has been on the rise for a good amount of time now and does not seem to slow down.
70% of internet users want to learn about products through content versus traditional advertisements.
There is a lot of static in today's marketplace when it comes to marketing consumer products. As a consumer, education through quality information is still king.
Only 58% of marketers say they are often successful in achieving their marketing goals.
This number will always differ depending on the year and market type, but have no fear! Marketers will always strive to achieve their marketing goals. Right marketers? Jab* Jab*
59% of consumers cited at least one or more channels as a source of initial awareness.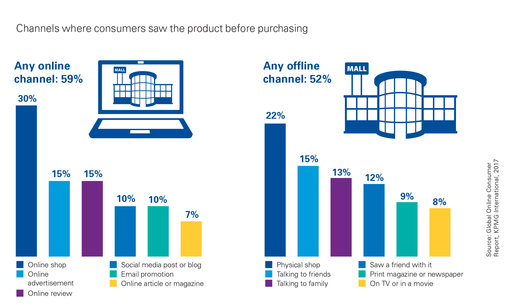 The awareness stage is a very crucial part to your content marketing strategy. It can lead your audience into the direction, so that they may come one step closer to the consideration stage, or it can deter your audience.
Top five B2B content marketing tactics: Social media content 92%; eNewsletters 83%; articles on your website 81%; blogs 80%; in-person events 77%.
Now here are a few statistics to consider biting your teeth into. Here are the different forms of digital marketing that marketers utilize when it comes to B2B. Social is still top dog in comparison to other forms, followed by email and web page. This number will continue to grow.
57% of content downloads generate leads with the highest conversion rates.
Quality content is what your targeted audience wants and needs. So give them what they want!
60% of marketers create at least one piece of content each day.
That is a lot of content being pumped out into the world. Whatever the content might be, it's still content, and content is one of the strongest forms to resonate with your audience.
Here are some of the biggest challenges when it comes to content and email marketing. Limited internal resources 28%, lack of strategy 28% and lack of content 23%.
Let's face it, it's hard to find that balance in creating quality content, let alone executing that content correctly with a strategy. Here is an example of some of the struggles marketers run into when it comes to email marketing and content.
Open rates are 14.31% higher in segmented campaigns than in non-segmented campaigns.
This just goes to show that segmenting your campaigns is important when it comes to open rates and getting in front of your audience effectively with relevant content.
.8% is the average conversion rate for websites using video, compared to 2.9% for those who don't.
Videos have been engaging and very relevant when it comes to your audience deciding whether to purchase or sit back. As a marketer, create a few videos for your website or content and see what happens!
72% of marketers worldwide said relevant content creation was the most effective SEO tactic.
This is a very strong digital marketing statistic. Relevant content leads to quality content that is generally applicable and increases your value as a business and will rank higher in search.