Get More With a Managed SEO Service
Research reveals that over 93% of online experiences begin with a search on a search engine. Over 55% of businesses invest in professionally managed SEO services to keep up with the sheer amount of online searches.
If you're a company looking to invest in a managed SEO service, it's not enough to pick a company that does marketing services and wipe your hands of it. Instead, you'll need to take time to understand what SEO is and the benefits that a managed SEO service will bring to your company.
What is SEO?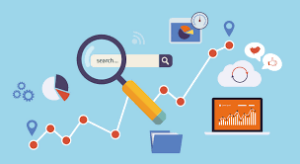 SEO stands for search engine optimization, and it works to improve your visibility in online search engines such as Google or Bing. There are dozens of strategies and algorithms that go into how this process either enhances or decreases your online visibility.
While it can take months to see the results of your SEO labor, many people find it much easier to find success with SEO by opting for SEO management instead of doing it themselves.
What is SEO management?
SEO management often refers to an external company that comes in to develop, lead and manage your SEO strategy to help you succeed in reaching your business goals and reaching your target audience.
Managed SEO services typically consist of these services:
SEO Audit – Identifies Current Online Standing
An SEO audit performed on your website helps you identify any issues preventing you from achieving the best organic search results possible. A successful SEO audit will reveal any technical SEO issues, on-page SEO problems, content holes, user experiences issues, and more.
With the audit results, you can identify how your SEO issues affect your business goals, online priorities, or revenue. Once it's finished, you'll work with a team to develop an SEO-focused plan of action for your website.
High-Value Link Building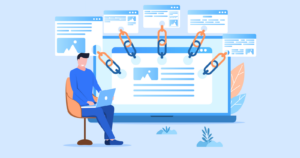 When appropriately used, high-value link building is one of the best SEO practices to improve your online ranking. Link building involves raising the number of highly respected links that direct your articles to other websites.
Including link building in your SEO package is much better than attempting to do link building on your own. If done improperly, linking to the wrong websites can affect your website negatively, causing you to go down in the rankings. No one wants that, so why not leave this one to the professionals?
Targeted Keyword Research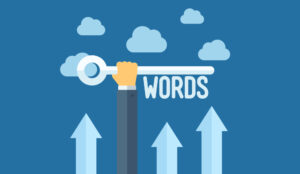 Keyword research is the chief cornerstone of any successful SEO strategy. Having the right keywords sprinkled throughout your website ensures that you will reach your targeted audience when searching these words in search engines.
Competitor Research
Your SEO account manager will also engage in competitor research and analysis to determine who your competition is both on and offline. This isn't just a one-off analysis that's never to be repeated in your SEO strategy. Instead, there should be constant analysis of your competition to see what they're currently doing and what they will do in the future. This helps you identify the strengths and weaknesses of your competitors and help you take the next steps in your strategy.
Local SEO
Want to appeal to your local audience? Local SEO is a priceless asset to your SEO strategy. This refers to all the strategies and techniques involved in increasing the visibility of your products or services locally.
Since internet users often use search engines to look for services or products near them, failing to utilize this strategy can have you missing out on customers down the street from you. Managed SEO services are no stranger to working with local businesses and can help you gain local rankings through social media, local backlinking, and neighborhood-specific key terms.
Our Managed SEO Packages Take Your Strategies to The Next Level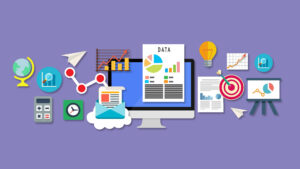 Responsify has several managed SEO packages we offer to clients. Our customer-centric services help you make a more significant impact in your industry and gain quality visitors to your website.
Customer-Centered Strategy: Your business is nothing without the customers that make it run. With this in mind, creating a strategy that centers around your customers is the first step to running a successful SEO campaign. By using your ideal buyer persona, we work with you to create strategies that revolve around your customers' problems, goals, and dreams. As a result, you end up with effective content that both attracts and resonates with your customers.
Content Creation: It's not enough to just create an abundance of content in hopes of ranking higher in search engines. You'll need to do more to get results that last. During our content creation services, we work with you to understand your unique product or service. After this, we'll create unique targeted content to bring in new customers and keep them engaged.
Marketing Automation: How much time do you currently spend on your marketing processes? While you want to reach as many customers as possible, you don't want that to be what takes up the majority of your time in your SEO strategy. We can work with you to create automated marketing flows so you can reach more customers without spending your entire workday in front of your computer.
Social Media Management: The power of social media isn't something to be overlooked. If you've been overwhelmed in the past trying to juggle multiple social media platforms, this is where we come in to save the day. We can help you integrate, schedule, and deliver social media content to several platforms simultaneously to help you get the most out of customer interactions.
Content SEO: Whether you decide to add blog posts full of tips for customers or case studies to show your product's success, content SEO is non-negotiable. Responsify uses HubSpot's powerful SEO tools to optimize your blog posts and any other text-heavy content. By reviewing the SEO power of your content before it goes live, you give yourself the best chance of increasing your search engine page rankings and traffic.
HubSpot Management: As a certified HubSpot Management partner, we can help you maximize the benefits found within HubSpot''s Inbound Marketing platform. This platform will assist you in bringing new visitors to your website, convert passing visitors into paying customers and give website visitors a more enjoyable online experience.
Managed SEO VS. DIY
If you've been debating between DIYing your SEO and a fully managed SEO service, here are a few factors to consider during your decision process:
Managed SEO is Faster & More Efficient
Instead of feeling around in the online darkness for a light switch that will suddenly "light up" your online SEO, it's better to leave it to the professionals. SEO specialists proficient in managed SEO know what tasks to focus on and which ones to skip for your business.
It Allows You to Focus on Other Areas
With dedicated account managers working hard to get you positive SEO results, you're now free to work on other aspects of your business, such as the product itself. Although you can work on other tasks, you can still be as involved as you want in your SEO and track the results you get.
You Avoid Wasting Time
If you're a startup getting your feet wet in the business world, you understand that nothing is more important than time. You don't have time to handle everything on your plate, which can cause certain areas to fall behind or suffer. This is one area you won't want to leave up to chance when it comes to SEO. Go with a managed SEO service to save valuable time and money instead of wasting it throwing content at your online walls hoping something sticks.
Managed Services Are Always Up-to-Date
Let's face it, the world is changing every day, and so are SEO strategies. If you tried to take on your SEO yourself, you might be disappointed to realize that the tactics you used last spring no longer work in the fall. However, the SEO experts are always up-to-date with the newest SEO trends, and they can quickly implement them while phasing out old strategies.
SEO Campaigns That Work
While your DIY SEO plans may help you improve your blog and online presence initially, they will only take you so far. To have long-lasting organic traffic that survives the online ebbs and flows of the search engine world, hiring a managed service is the way to go.
Responsify understands that SEO isn't simply about content creation. It's about creating an authentic brand that others can relate to and easily find online.
With Responsify's managed SEO services, clients get:
A diverse and creative team that puts people first

Clear communication

Knowledgeable SEO experts
Responsify is well versed in creating content that generates results for its clients. Not only that, but we regularly examine your industry to find out what you can do to optimize your content to increase your online ranking while still churning out a variety of high-quality content.
See for yourself how fully managed SEO services from Responsifiy can improve your business's online ranking and increase your reach.